The business owner's on the sofa. One eye on the TV. And the other one on the tablet... searching. Looking for answers. Answers to a nagging question.
The feeling is this - 'I can do better business being online. Every successful business is using the internet. What do I need to do and how do I do it? But I haven't got money to waste. What's it going to cost? I'm a little worried. I need some of that online business.'
The internet is the first place we go to for answers. But it's a swampland. There are a lot of business marketing sites recommending things to do. Most of which are not appropriate.
You could be lost for days.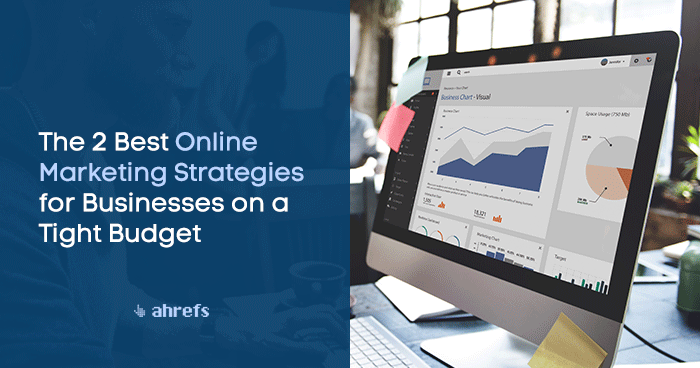 So the business owner might ask a trusted entrepreneur friend. Which could lead to a multitude of answers... some good... some bad.
However, there are a couple of strategies that have proven to work time and time again. For the business owner that wants to increase business in the digital world but only has a small amount of cash these two strategies will do the trick.
Jacob McMillen has published a post on ahrefs.com -
The 2 Best Online Marketing Strategies for Businesses on a Tight Budget
. While doing so, he has demonstrated on of the strategies. And smashed it!
Head over to ahrefs.com now to takeaway the best digital marketing strategies that bring results.