I'm a bit confused. Not about using Facebook. Or Videos. Or live streaming.
SocialMediaExamier.com left me scratching my head.
The big premise of their article is '
Why
Live Video Matters for Marketers
'...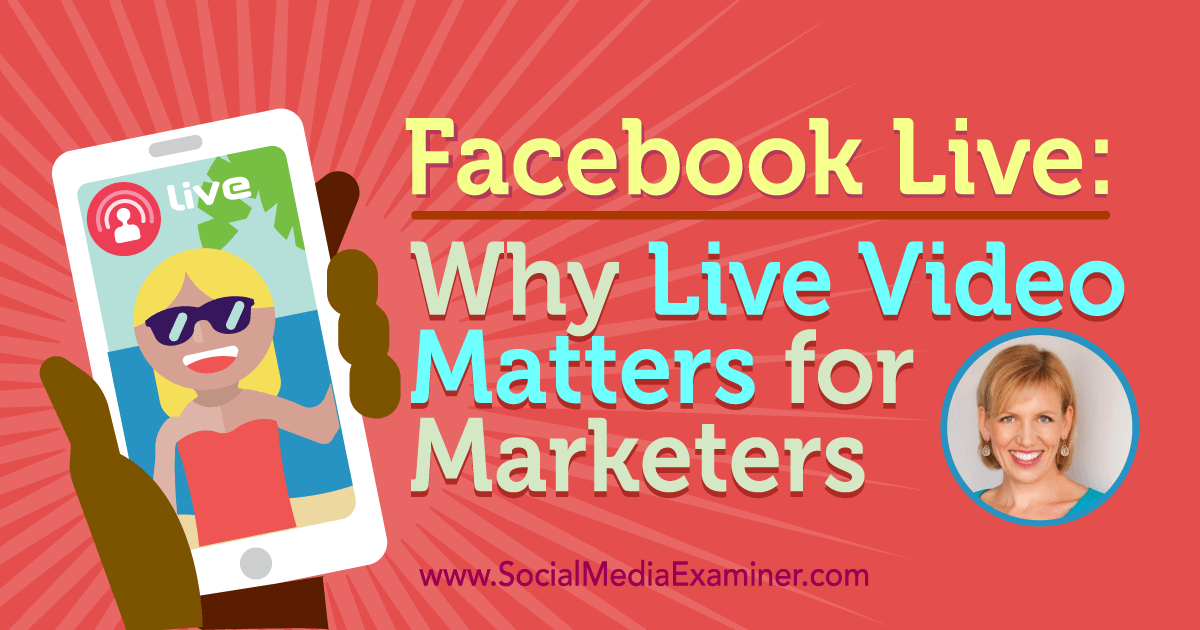 ...I didn't get a reason why. To be clear, the content is a podcast with Mari Smith talking about Facebook Live. I didn't listen to the interview, I read it.
It tells us all about Facebook Live; examples how people are working with it, how to set it up, edit, and use it. And the psychological reason why you might consider adding it to your marketing.
But no solid proof.
Maybe I missed something. I skimmed the article again... and nothing! Is the proof of the premise only in the audio... doubt it.
What does Facebook Live mean to businesses? How does it add value? More importantly, does it add revenue and increase profits?
Is it just a big waste of time?
I don't think so if the content is noteworthy and you're able to look past the basic and insignificant view count metric and engagement.
The thing is - Live is Limited. Live TV died. People do not want to be restricted; only able to watch live. They want things when they want them. And we are now able to offer that service.
Facebook gets it... Live broadcast, post recorded content on your page, collect subscribers, and drive them to your next Live broadcast. Plus you can add a call-to-action to your videos.
There is potential. You could drive traffic to your business and make more sales. However, is the
Live
aspect really necessary? Does it add more value over a prerecorded and polished video?
We'd have to test properly to find out. And I'd guess different industries would get different results.
When you're taking Social Media Marketing advice, take it with a pinch of salt because this AdvertisingAge article -
Marketers Keep Spending on Social Despite Lack of Results
- shows some concerning statistics.
We need a collaborative marketing strategy producing results.
To see or listen to the full content on how Facebook Live works click the link below.
Facebook Live: Why Live Video Matters for Marketers