Businesses are still neglecting the power of video. They're either not making videos or they are randomly uploading visual content... there's no strategy involved.
We cannot blame most business owners. They're probably aware how effective videos can be. They might be planning to get around to tackling the media. They might think something is better than nothing to give people the sense of what the business is about.
It's no surprise business owners never get around to making a video strategy... to learn what works and apply it, simply because they just don't have the time.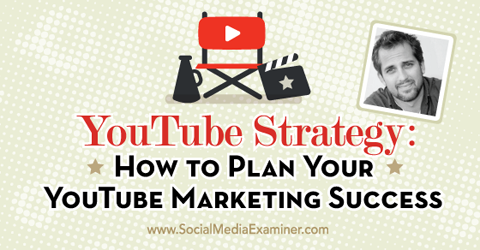 But that's a mistake. Video is the best media we have. And a video platform entwined with the biggest search engine on the planet to deliver free customers from two avenues.
If you plan well, you can leverage the power of these search engines from a good video content strategy.
Don't think it is bigger than you can handle or create because it is not. With a bit of knowledge, a strategy, and content, you can positively benefit from YouTube.
These three aspects are far more important than the production quality of a video. You don't need really expensive equipment or talent. Just plan and plan to monetise for an effective YouTube video strategy.
Video marketing expert Owen Hemsath reveals a sound
YouTube Strategy
.
You'll discover the importance of video today, as well as the biggest mistakes marketers make with YouTube.