Much of what you do for better search engine results happens off-page.
But to get a boost in google search or the social media's search engine, you have to know what they use to determine where your profile lands in the results and what will be displayed.
Keywords are... key! :-0
If you know your strongest keywords, then you need to know where to put them to get the results you are looking for.
Something as simple as knowing this, and acting on it can make a big difference to your business.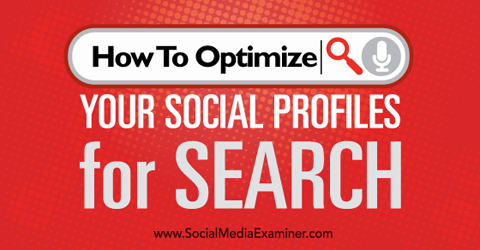 SocialMediaExamier.com knows a thing or two about the workings of search engines and optimising for them. They have published an article showing you
how to optimise your social profiles for better search results
.
Go have a look at this article -
How to Optimize Your Social Profiles for Search
- and take the tips given for each social media network.